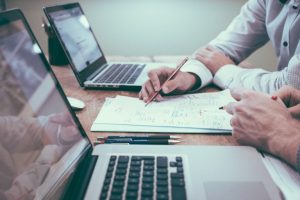 In 2013, Stanford University, working with The Miles Group, undertook a survey on Executive Coaching for CEOs, with results that are just as pertinent today.
The study found, "When you are in the CEO role, most things that come to your desk only get there because there is a difficult decision to be made — which often has some level of conflict associated with it.  'Stakeholder overload' is a real burden for today's CEO, who must deftly learn how to negotiate often conflicting agendas."
"What's interesting is that nearly 100% of CEOs in the survey responded that they actually enjoy the process of receiving coaching and leadership advice, so there is real opportunity for companies to fill in that gap," said David F. Larcker, who led the research team.
A great executive coach can provide sound advice which assists CEOs and aspiring leaders to formulate good decisions through solid decision-making processes.
Stephen Miles, CEO of The Miles Group, said "Even the best-of-the-best CEOs have their blind spots and can dramatically improve their performance with an outside perspective weighing in."