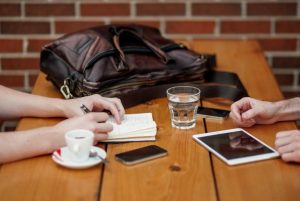 Beth Armknecht Miller has written an interesting article which succinctly summarises some of the common challenges the manager as coach often faces. She is focusing on the manager as coach but we think the ideas have wider applicability.
One of these, which we think is a very common problem, is "Am I doing the heavy lifting". Ms Armknecht Miller explains the importance of using good questioning to help the 'coachee' find her own answers, so she grows as a professional. "Your job is to ask the powerful questions to get the coachee to develop his own solution." She also notes, "successful coaching is about getting someone to change and be accountable for his future".
Perhaps a more controversial assertion made in this article is that "arrogant people aren't coachable." She goes on to say that arrogant people need to be challenged on how they are perceived and the impact of this on effectiveness and relationships.
She concludes with a statement about the different roles of the coach and coachee: "…your success as a coach is about both you and your coachee working together, you acting as guide, and your employee doing the hard work of change."
What do you think?  Have you had similar or different experiences?