In this post, the second in our series about leadership, we spoke to David Riordan. David is the Director of City Operations for the City of Sydney and manages 1,000 people.
David Riordan: Leaders must be authentic, decisive, brave and reflective
David Riordan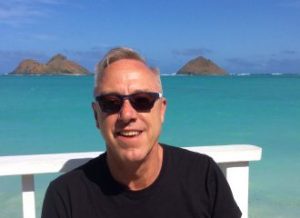 David divides leadership into two areas: personal attributes and practical skills.
The personal attributes he believes a leader must have are:
Authenticity and honesty;

Being decisive;

Being brave; and

Reflecting on your own behaviour.
For David, authenticity and honesty mean getting to know your staff and letting your staff get to know you. He makes sure people can see he is genuinely interested in them, their families and their interests outside work.
David believes that leaders must be decisive and have a robust and transparent decision-making process, because they must be able to justify their decisions and sell them. For these reasons, leaders should:
Always take the time to consider the options;

Make decisions based on evidence and data; and then

Accept responsibility for the decisions they make.
David says that being brave is about recognising when you need to step up, no matter how difficult the situation. He also says a good leader must reflect on their own behaviour, assessing their own performance and making constant adjustments to improve the quality of their performance and the outcomes of their work.
David feels that there are also practical skills a good leader must have:
Financial management, the cornerstone of a leader;

Accountability, both understanding your own accountability and allocating accountability appropriately to your staff;

Being a subject matter all-rounder; and

Succession planning for your own position.
Being a subject matter all-rounder means learning about the important aspects of the jobs of the people you manage. This allows you to have informed discussions with your subject matter experts and make informed decisions about what they recommend.
He also believes you should start looking for your successor the day you begin a new job.
When he was asked to talk about a leader who inspired him, David spoke about the person he reported to when he himself was first appointed as a manager. He said what he learned then has stuck with him throughout his career.
David said that this manager was calm, consultative and supportive. She was transparent in her decision-making. She gave credit where credit was due. She was informative about the context of their work and the bigger picture issues. She gave feedback on and provided good directions for their work. She was solutions-focused when she encountered a problem or a mistake, rather than looking for someone to blame.
David concluded by commenting that he had adopted these strategies and behaviours for himself as a leader at that time and has used them ever since. He also noted that he continues to find these behaviours in all the best leaders he encounters.