How do you transition from a team member to a team leader?
Coaching and mentoring Rachel*, a newly appointed team leader, has been a very interesting assignment. Rachel is a comparatively young woman whose boss appointed her to a leadership position on the basis of her potential. When I first met with Rachel, she was already well advanced in identifying the steps she needed to take to move successfully from being a member of a tight-knit team to the leader of it.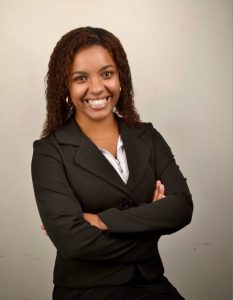 The first challenge Rachel identified for herself was letting go of her friendship group at work, a tough decision. In every workplace, people develop friendships with some of the people they work with, but not all. Rachel realised that if she continued in her strong friendships with some members of the team, this could easily be perceived as favouritism by the others. Rachel decided to take the courageous step of speaking with her friends, to explain the situation, and making sure that when there were social events, everyone was invited. If they met as a smaller group, Rachel decided she couldn't attend.
The second was identifying the behaviours that were holding back some of her former team mates from delivering effectively in a very high-volume work environment. These behaviours ranged from people who didn't pull their weight to people who were trying to work 24/7 and not coping. Rachel put performance plans in place for each team member to hold them accountable for what they were meant to do as well as helping those who were over-working to pull back. Rachel made a point of ensuring her own manager was part of developing this strategy because of the risks involved.
The third challenge is one new team leaders encounter constantly. With a need to make her team more efficient, Rachel had to find and implement new ways of doing business: she had to lead organisational change for the first time. Unsurprisingly, this met with considerable resistance from some members of the team, who wanted to enshrine the virtue of 'the way we've always done things round here'. Putting in place the changes she needed to make, when she had herself been part of the old process, was a considerable challenge for Rachel. She didn't want to look like a hypocrite, so effective communication was essential.
What was the role of a coach and mentor with a client who was already so far progressed in finding strategies to make the transition from team member to team leader? In fact, I asked her this very question. She told me there were two things she wanted my help with. The first was as a sounding board, so she could outline the steps she proposed to take to test if they were the right ones and in the right order.
The second was to work with her on how to achieve her strategies for change. Although she was already a very effective communicator, she wanted my help to refine her messages to the team about what needed to be done and why.
The third was to help her evaluate her approaches, to workshop with her what worked and what didn't and, where things had not gone according to plan, help her to check the strategies were the right ones. On the basis of this evaluation, she also wanted assistance with deciding whether to press on, modify the approach, or let go of a strategy and try a different approach altogether.
Coaching such an effective young leader has been an inspiring task. As I said to Rachel, my only question is not whether she will become an effective leader but what organisation she will end up leading.